FAO Representation
Zambia
FAO in Zambia
The FAO Representation office was established on 19th September 1978 at the request of the Government of the Republic of Zambia.H.E The minister of Lands and Agriculture A. Chikwanda then signed the agreement on behalf of the Republic of Zambia while Director-General Dr. Edouard Saoma signed on behalf of the Food Agriculture Organization(FAO).
The main aim of the FAO country offices, which are headed by an FAO Representative (FAORep), is to assist governments to develop policies, programmes and projects to reduce hunger and malnutrition; to help develop the agricultural, fisheries and forestry sectors and to use their environmental and natural resources in a sustainable way.
In particular, this is achieved by:
Developing, promoting and overseeing strategies for addressing national food security, agriculture and rural development objectives;
Developing and implementing FAO's field programmes by identifying and formulating new programmes and projects and by liaising with local stakeholders including donor representations;
Helping governments to prevent disasters, assess damage, and assist them in the reconstruction and rehabilitation of the agricultural sector;
Carrying out public awareness activities and supporting important FAO activities such as TeleFood and the World Food Day;
Providing assistance to technical and investment missions from FAO headquarters and from Regional or Subregional Offices to the country;
Serving as the channel of FAO's services to governments and other partners (donors, NGOs, Civil Society Organizations, research institutions, etc.);
Keeping FAO informed of major social and economic developments in the country and monitoring the situation of the agriculture sector in the country;
Representing FAO before host governments and all partners involved in FAO activities.
As representatives of the Director-General in their country of assignment, FAOReps develop and maintain relations with the government and other institutions in the country and liaise on behalf of the Regional Representative (RR) or Subregional Coordinator (SRC) with (sub)regional organizations located in their country. They guide all units in FAO on country assistance priorities and guide all FAO staff in the country on advocacy, policy, security and general managerial issues. FAOReps work in the line of command of the Director-General with whom they generally communicate through the Office of Support to Decentralization (OSD).
The role of the FAORep has significantly expanded over the last few years, especially as regards their increasing responsibilities within the project cycle and their interaction with the UN Country Team (UNCT).
The FAO Zambia office has indeed increased its responsibilities and in size. Currently it even has an Emergency Programme unit. FAO premises are also housing IFAD country office.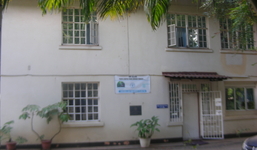 FAO Zambia Regular Staff members
Mr George O. Okech, FAO Representative

Mr. Gregory C. Chilufya, Assistant FAO Representative – Programme
Ms. Senduka Siafwa, Assistant FAO Representative - Administration
Ms. Mabel Chibesakunda, Senior Secretary
Mr. Mulaya Mulela, Administrative Assistant
Mr. Bitwell Simwinga, Information Resources Assistant/OTC
Mrs. Rachael Chishimba, Receptionist
Ms. Florence Mwiya, Office Assistant
Mr. Friday Chanda, Senior Driver
PROJECT STAFF Members
Mr. Mtendere Mphatso, Operations Coordinator, Conservation Agriculture Scaling Up (CASU)
Mr. Misael Kokwe, Climate Smart Agriculture (CSA) Coordinator
Mr. Sworo Yopesi, International Programme Officer, Youth Employment
Ms. Chiara Gonella, Operations Officer, Conservation Agriculture Scaling Up (CASU)
Mr. Ronald Msoni, Programme Agronomist, Conservation Agriculture Scaling Up (CASU)
Mr. Francis Chimpangu, Programme Associate
Mrs. Terhi Paikkhala, Associate Professional Officer – Gender
Mr. Mpulu Makayi, National Project Officer, Youth Employment
Mrs. Precious Chitembwe, Communications Officer, Conservation Agriculture Scaling Up (CASU)
Mr. Langson Mwanza, Finance and Admin. Associate, Conservation Agriculture Scaling Up (CASU)
Ms. Magawa Rita, M&E Officer, Conservation Agriculture Scaling Up (CASU)
Mr. Henry Munsanje, Data Analyst Consultant, Conservation Agriculture Scaling Up (CASU)
Ms. Celestina Lwatula, Programme Officer, Integrated Land Use Assessment Phase Two (ILUA II)
Ms. Cassandra Lundu, National Project Officer, Green Jobs
Mrs. Doryn Numsa Mpondela, Administrative Assistant
Mrs. Rhoida Chimfwembwe, National Procurement Officer
Mr. Noble Kalwa, Driver, UNREDD
Mr. Torrent Moono, Driver, Integrated Land Use Assessment Phase Two (ILUA II)
Mr. Christopher Phiri, Driver, Green Jobs
Mr. Simon Mulela, Driver, Conservation Agriculture Scaling Up (CASU)
Mr. Alfred Mubanga, Driver, Conservation Agriculture Scaling Up (CASU)
Mr. Mwamba Mulenga, Driver, Youth Employment
on 12/05/2015
FAO Offices in the region: