FAO Representation
Kenya
FAO in Kenya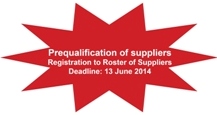 About FAO
The Food and Agriculture Organization of the United Nations is a specialized agency whose goal is to build a world free of hunger, for present and future generations. Since its establishment in 1945, FAO has been the lead agency for interventions in agriculture, livestock, forestry, fisheries and rural development. FAO has 187 Member Nations as well as a member organization, the European Community.
FAO's activities revolve around putting information within reach, sharing policy expertise, providing a meeting place for nations and bringing knowledge to the field.
Click here for more
The FAO Programme in Kenya
FAO has decades of experience in supporting the agriculture, fisheries, forestry and livestock sectors in Kenya. FAO has the knowledge and know-how to develop and implement emergency and development programmes in the country, and to successfully link both.
Emergency and Early Recovery Programme

Development Programme

Coordination