FAO Representation
China
FAO in China
The Food and Agriculture Organization of the United Nations ( FAO) leads international efforts to build a world free of hunger and malnutrition where food and agriculture contribute to improving the living standards for all, especially the poorest, in an economically, socially and environmentally sustainable way. FAO's mandate is to raise levels of nutrition, improve agricultural productivity, better the lives of rural populations and contribute to the growth of the world economy.
In China, FAO provides the kind of catalyst assistance that brings added value to the country's agricultural development. Specifically, FAO Representation in China is dedicated to:
assist the Government to develop policies, programmes and projects in the fields of food security and agriculture development;

help improve agriculture, forestry, livestock, and fisheries practices for sustainable development;

facilitate China's dialogue and cooperation with the rest of the world in agricultural sector.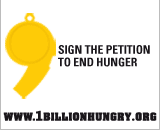 on 12/05/2015
FAO Offices in the region:
FAO Representation in China:
Jianwai Diplomatic
Compound 4-2-151
and 152
Jianguomenwai
100600
Beijing
Telephone: +86-10-
65322835
Fax: +86-10-65325042
E-mail: FAO-CN@fao.org