FAO Representation
Cambodia
FAO in Cambodia
FAO Representation in Cambodia works closely with the Royal Government of Cambodia to improve nutrition and eradicate hunger in the country. FAO Cambodia provides support to the Government in the following ways:
Improving sustainable agricultural productivity (crop, soil use and livestock) for smallholder farmers
Linking farmers to markets
Increasing consumer protection
Improving nutrition and food security
Controlling Avian Influenza
Strengthening natural resource management
Mitigating climate change and adapt livelihoods
Promoting disaster risk reduction
For a complete overview of our field programme please click here.
World Food Day 2014
Family Farming: "Feeding the world, caring for the earth"

On 16 October 2014 World Food Day will be observed for the 34th time. This auspicious occasion also marks the 69th anniversary of the founding of the Food and Agriculture Organization of the United Nations.
Activities for the observance of World Food Day include international poster competition and a food video competition.
Children's book "Food is Life-Save Food" teaches kids to not waste food. English Khmer
on 23/09/2014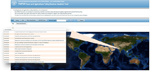 To read below article click below title: